Meet the the people behind MSSW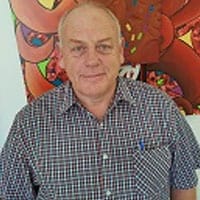 Counsellor - ACC registered
Bruce Montgomery spent most of his life living and working in Nelson where he trained in advanced psychodrama, psychodynamic counselling, Family Therapy, Historical Childhood Sexual Abuse and Traumatic Recovery Counselling.
He is a full member of New Zealand Association of Counsellors (NZAC). Bruce is also an ACC registered counsellor providing trauma recovery therapy. He facilitates postive change by taking a systemic view of the dynamic being demonstrated between Family/whanau, intimate partner and individual relationships. Like many of the other providers at Male Support Services he loves to go fishing!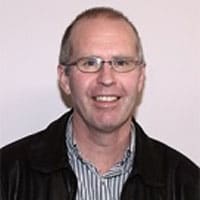 Counsellor - ACC registered
B. Counselling (Applied), PGCert. Supervision, MNZAC, ACC Registered
Bryce is an experienced Counsellor, a father to three adult children. Bryce enjoyed a career in the farming industry prior to training as a counsellor. Bryce is passionate about working with people who have experiences of trauma.
Bryce is patient and kind, he is skilled and able to work with issues in a variety of ways using skills acquired over many years of counselling. Relationships issues and depression are of special interest to Bryce.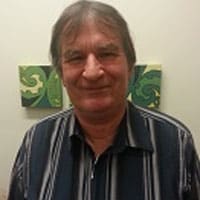 Counsellor - ACC registered
Glenn has worked as Counsellor since 2002. He has worked with Taumarunui counselling, Otorohanga, counselling services, in schools, general counselling and sensitive claims, abuse etc. Glenn has worked with three Dual Diagnosis client support agencies over the past 16 years with a 6-month appointment as a Service Delivery Manager in a dual diagnosis. His interests professionally are wellness for personal, community, and growth. Glenn's practice is underpinned with a Client Centred/Te Whare Tapa Wha approach with a focus on working alongside people in their endeavours to become who they really want to become.Glenn uses therapies such as sand tray and puppets, EFT and IDT when appropriate, assisting clients to focus more deeply on their person requirements for growth. Cognitive Behavioural, Solution focussed, and Gestalt therapy, combined with deepening therapies are the overriding approaches for matching the client to their needs are implemented when and where they are of use to client growth and/or understanding.
Respect for individuality is paramount in his practice. Glenn works with all people of all ages from all walks of life, genders and cultures with an approach which treasures "unconditional positive regard". Some of the issues Glenn works with are depression, anxiety, grief and loss, self-exploration, trauma, all forms of abuse, anger, self-esteem, life coaching, and alcohol and drug assessment with treatment planning focus as well as an understanding of how to work with clients with pervasive disorders. Personal Growth is his primary objective for his clients. Glenn's approach is all clients will be assisted to the best of his ability. Glenn is happy to refer to other professionals as maybe necessary for clients' wellbeing. As trauma and abuse are often driving clients difficulties Glenn has a major interest in the therapy required in this field to assist people to live more comfortably with the past; being able to move toward a productive happy future more readily.
Qualifications:
Dip Counselling WINTEC.
Bachelor of Applied Social Sciences WINTEC (Counselling).
Advanced Cert.
Alcohol and Other Drugs WELTEC.
Cert N.L.P.
A.H.T.I. (Auckland). Dual diagnosis
Training (CLT Hamilton).
Intellectual disability training (CLT Hamilton).
Idea services training. IDT; 1 & 2, Cert; Family Therapy 123, cert Abuse & Recovery HD&T, Meditation; HD&T.
Weight management & Body images; Judy Lightstone
As well as several short courses in understanding and coping with diagnosable mental health difficulties. Level 2 support cert plus multiple short courses in supporting people with impeding disabilities Registered with EAP services and Victim support.
Professional Affiliation:
Glenn is a full Member of the New Zealand Association of Counsellors (NZAC).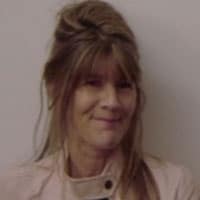 Counsellor - ACC registered
My early years as a child were in the Horowhenua region where my Father was the youth aid officer for the Police. My love of the beach and the river as a child are still with me today where I love to swim and fish. I now live in Hamilton, have three adult children and four grandchildren. I have been counselling for 5 years and hold a Bachelor of Counselling and ACC accreditation and am a victim support counsellor. Abuse and trauma change the way the brain functions and I am committed to ongoing training and research so I can best support those in pain.
My foundational belief is in the power of relationship to heal, "sexual abuse happens in isolation and healing happens in relationship". My passion is to walk with survivors on their journey creating a collaborative approach where they feel safe, accepted, listened to and supported.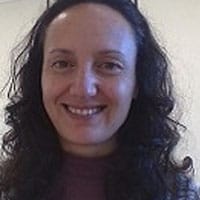 A recent graduate of the University of Waikato Master of Counselling programme, Mo has been with us since 2015. Initially within an administration co-ordination role. In 2016, Mo has taken up working alongside some of our clients in the counselling role as one of our non-ACC counsellors.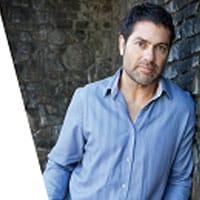 Counselling, coaching and consultancy
I would describe myself a fairly typical kiwi guy; have always been into sports, music, outdoor stuff, and 'toys'. I am a father, a son, a brother, and a mate, who recognises that sometimes we just need to acknowledge some of the crap that we go through.
Through my own life experiences, and since beginning my counselling training in the mid '90s, I have recognised the distinct lack of professional help tailored specifically for men. Added to that was the challenge for guys to open up and talk about stuff, which just wasn't considered cool.
We see time and again the results of 'real men' who bottle stuff up until it explodes – or implodes. Violence, depression, drugs, and stress; it's not easy keeping some of this stuff hidden away.
Seeking professional help is not an easy thing to do either when you're a bloke but getting through those dark times is something made so much easier with the help of a therapist. And where does a bloke find such a service For more info refer to my site: www.menswork.co.nz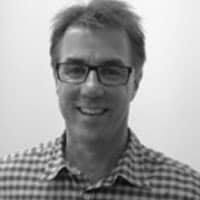 Counsellor - ACC registered
Ron is an experienced and skilled counsellor, mediator, supervisor, trainer and celebrant with an established private practice in Hamilton. He has over 20 years' experience assisting people to make meaning of their personal and relational issues.
Ron has specialised in the area of family and relationship conflict, ACC counseling, mediation and dispute resolution work. He has trained and practiced in areas such as education, government agencies, corporate and private workplaces, neighborhood's and in broader community contexts.
Ron is an Associate and Mediation member of AMINZ. He is also a member of the New Zealand Association of Counsellors (NZAC). He brings together a unique blend of professional skills with passion, perception and warmth. Respect for those he works with and determination to assist people find solutions to the problems that render them powerless, underpin Ron's motivation as a counsellor/trainer/ mediator.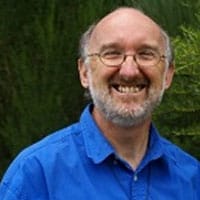 Counsellor - ACC registered
I have been counselling for over 20 years and I have worked in many agencies in Hamilton. I am currently in private practice seeing clients, supervising other counsellors and tutoring at Vision College on trauma and abuse.
I began working with men who were survivors of sexual abuse when I was the coordinator of a sex offender rehabilitation programme and there I realised that there were virtually no services for men. I am about to start working with men who have been sexually abused who are currently in prison.
I believe that socially seeing men only as offenders and not victims has hugely hidden much abuse of men both by other men as well as women. Also my experience has shown that behind much imprisonment of men are hidden issues of abuse which often they have told no-one about. My passion is to see that all men who have been abused get the support they need and to live active and fulfilled lives.
Professional Qualifications:
M.Ed. (Counselling) B.Ed. (Hons),
Teaching Diploma, Advan. Cert. in Professional Supervision ,
Cert. In Child Protection Studies,
Cert. Grief Care, Further Prof., Studies Cert. Education.
MNZAC.
DAPAANZ.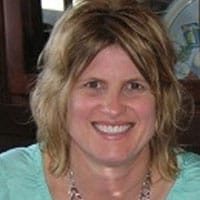 Counsellor - ACC registered
I have been working in the Social Service Sector for nearly fifteen years. My current work includes managing the Central Hub for Autism New Zealand and I also have a part time Counselling Practice.
My counselling work includes working with people through trauma, depression, stress, anxiety, change, goal setting, anger, self-esteem, grief/loss, communication and motivation.
I am also on the Membership Committee for the New Zealand Association of Counsellors. We meet every quarter and help support the association with necessary changes moving forward. This includes policies and procedures, the processes for membership and any other concerns internally and externally connected to the association.
In my practice I use a mix of counselling modalities to meet the needs of my client. It is an honour to walk someone's personal journey with them and provide support through a difficult time in their life.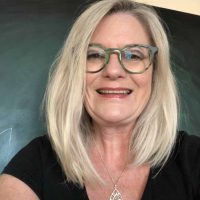 Counsellor - ACC registered
Life can be tough, those times where your back is against the wall, there's nowhere to go, and no one to turn to. That's when you need someone you can lean into, who will walk alongside.   Together we can work on many issues.  I specialise in supporting individuals and families who are struggling with anxiety, grief and loss, depression  relationship issues, trauma and drug addictions.  The more your heart heals, the happier you and those around you will be.  Your healing creates an environment of well being and happiness for yourself, your friends and family.  Let's do this together.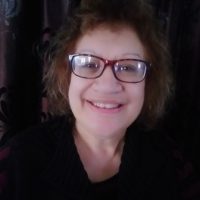 Counsellor - ACC registered
My Whakapapa is Ngati Mahanga Hourua Waikato Tainui.  Born in Raglan/Whaingaroa , but grew up in Hamilton/ Kirikiriroa.  Lived on the East side of town with paternal Grandparents and later returned to Parents and 7 siblings (6 sisters and a brother) on the West side of town where I currently reside today. 
Left home at 17, had my son at 19 and was on the Domestic Purposes Benefit until I graduated with a Social Science degree in Psychology, and started the Masters of Counselling degree at Waikato University.
I started my Counselling career with Presbyterian Support Services in Liverpool Street, where I was introduced to Family Therapy and Narrative Therapy by David Epston and Johnella Bird. Four years later I was employed as the Maori Counsellor for students at Waikato University.
Abuse and Trauma is what I have experienced growing up in Waikato where loss of land and language impacted on my identity for much of my younger adult life. University was where I learned about the effects of colonisation and psychology about the behaviour of people. These two together inform my practice and how I work with Maori.
"People are priceless, problems are costly" and that's my position and statement on what counselling means to me.
Qualifications:
Masters of Counselling (Waikato)
Bachelor of Social Science (Psychology)
Family Court Accredited
ACC Registered
 Membership Affiliations:
MNZAC
Justice of the Peace – Royal Federation of New Zealand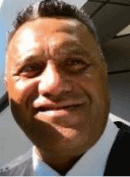 Counsellor - ACC registered
Ngarongo historical footprints are Ngāti Maniapoto and Ngāti Ranginui. His speciality is historical intergenerational mental health trauma with a focus on interpersonal relationship conflicts with self, significant-other, family and community. Ngarongo has a clinical background with a focual lense on tikanga Māori. He is a registered counsellor, registered ACC sensitive claims counsellor, registered family dispute resolution mediator, Supervisor/Mentor/Coach. He is a member of ANZaCBT, NZAC, MĀADRO, AMINZ.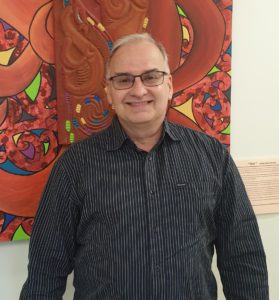 Counsellor - ACC registered
Scott works as a counsellor, supervisor and provides supported assessments
He has over 24 years experience working with all age groups and peoples.
His experience includes counselling/therapeutic work with adults, elderly, adolescent and children
Scott has had vast experience with Maori, Pacific Island and Asian Cultures.
Most of his work has involved assisting clients with issues including:
Sexual Abuse, Other Traumas, Other forms of Abuse, PTSD, Depression, Anxiety, Self-Harm, Suicide Thoughts and Behaviors and many other areas.
Scott has undergone and is registered as an ACFED eating disorders counsellor.
ACC registered counsellor for Sexual Abuse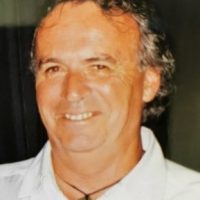 Counsellor - ACC registered
Tēnā koutou katoa
Tiimoti grew up on a dairy farm below his beloved Maunga Taupiri, nestled beside his nurturing and sustaining Te Awa Waikato. His childhood years were spent in English and Maori homes settings. Tiimoti, with his wife Lesleigh, have a large whaanau. Tiimoti himself is a whaangai child with limiited knowledge of his ancestral family.
Tiimoti learned and lived across two worlds, forming his strong commitment to the dual cultural heritage of Aotearoa New Zealand. His professional journey has shared the luxury, the treasures and the obligations contained within this dual citizenship as a partner to Te Tiriti O Waitangi. A lifetime in educational service in roles include Primary and Secondary teaching, University and Wānanga Lecturing [17 years], Secondary School Principal, Principal and Leadership Appraiser, Counsellor, Treaty Educator for University and District Health Boards, and being an experienced facilitator creating genuinely inclusive learning environments.
Tiimoti is a qualified and registered counsellor with NZAC. With thirty-five years of counselling experience, Tiimoti is currently working within both personal and workplace contexts with both individuals and groups, using face to face and also online methods. Significant foci include, but are not limited to: identity, grief, change, trauma and wellbeing and mindfulness. His approach is a narrative one; story and the place of sharing, retelling and re-storying are all central to his counselling approach.
 He has been an Education Advisor in Specialised Educational Programming, Restorative Practices and developed environments focused on developing and strengthening Cultures Of Care. Currently Tīmoti is Managing Director of his own business "Empowering Change Kia Tupu Te Toi" which focuses on Principal and Leadership Appraisal, Treaty Education, application of the principles of The Treaty of Waitangi in all work places, Trauma Counselling and centrally funded Ministry PLD focused on implementing culturally responsive and relational pedagogy.
Tiimoti's life work and family has been located within Waikato Tainui, Ngaati Maniapoto and of more recent times also in the Western Bay of Plenty and Taamaki Makaurau/Auckland.
Whiria Te Tangta Weave the people together
www.empowering.co.nz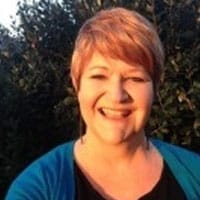 Clinical Psychologist - ACC registered
Hi my name is Kirsty Dempster-Rivett and I am a Clinical Psychologist.
I have been a supporter of MSSAT since it first began and am honoured to provide ongoing support for this important, and much needed, area of men's wellbeing.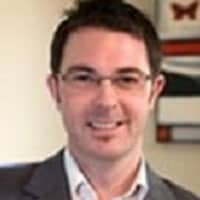 Clinical Psychologist - ACC registered
Matthew is a clinical psychologist and the director of Talkingpoint, a clinical psychology practice located in New Plymouth New Zealand.
Since 2009 Matthew has been involved in the assessment of mental injury arising from both physical accidents. He is an avid follower of research in these areas and is conducting his own research into how best to assess mental injury in a reliable, valid and consistent manner.
Outside of work Matthew enjoys golf, running, gardening and the odd bit of DIY.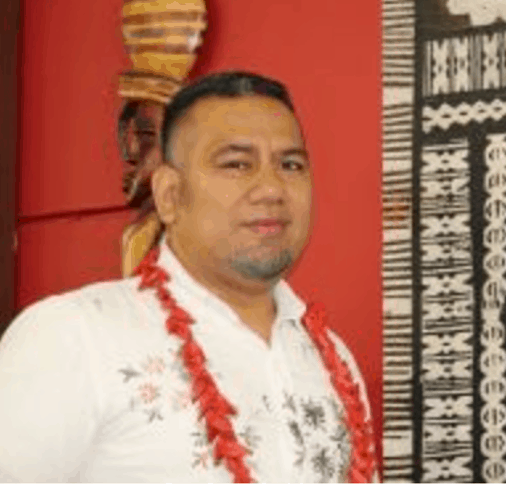 Clinical Psychologist - ACC registered
Dr Byron Seiuli is Samoan and has a private practice in Hamilton. Byron has worked in the trauma and recovery space since 2003 with a wide range of clients from different nationalities, gender, and background. He is an approved ACC Assessor to both Waikeria and Springhill Prisons.
Outside of work, Byron is married and has seven children and four grandchildren. He is passionate about his family and is involved with humanitarian efforts in NZ, the Pacific and other places of the world.
Social work service providers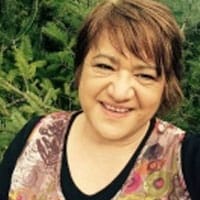 Social work service provider ACC registered
Insight Solutions (NZ) Limited
Registered Social Work Service provider
027 4512 500
I have recently created my own company to provide social services in the Waikato. I am a qualified social work supervisor of Maori decent, specializing in community based social service practice. I am able to offer;
support with practice, administrative and professional skills
Professional Supervision
ACC ISSC registered Social Work
Current APC, ANZASW member, Diploma in Child Protection Studies, Professional Supervision for NGO Providers, Diploma in Social Work
CCSW, Full NZ Drivers Licence holder, Workplace First Aid Certified.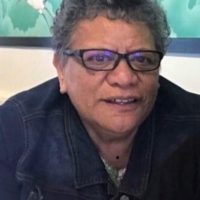 Social work service provider ACC registered
Ko wai au?   Ko Hoana Harris au.
If you ask me 'what is the greatest thing in the world?' I will reply 'It is people, it is people, it is people!'
I have worked in the social work sector for twenty plus years, both Statutory and Non-Government Organisations, and I have a passion for working alongside whanau/families and individuals, regardless of gender and culture. 
Bachelor Applied Social Services (Social Work)
Social Work Registered 
ACC Registered
ANZASW Member 
Post Grad Dip (Bi-cultural Supervision)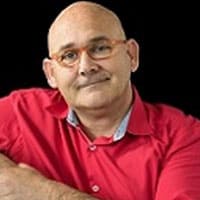 Stewart brings many years experience of social work and counseling for blokes to his role with Male Support Services Waikato.
He is a keen fisherman and spends his spare time mucking about with an old house and spending time with family.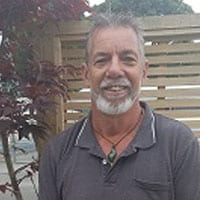 I'm in my late fifties, self-employed tradie. I have had a lifelong personal journey dealing with a wide variety of challenges. From very low self-esteem and confidence, failed relationships, isolation and loneliness, identity issues (who am I and where do I fit?), chronic depression and everything else in-between.
I have a strong passion to support men of all ages. To use my own experiences and to help and bring hope wherever it is needed.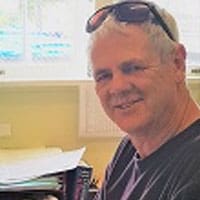 Manager, bossman and all round good guy. Does the dishes and talks to people. Makes sure the place runs and we don't all become homeless.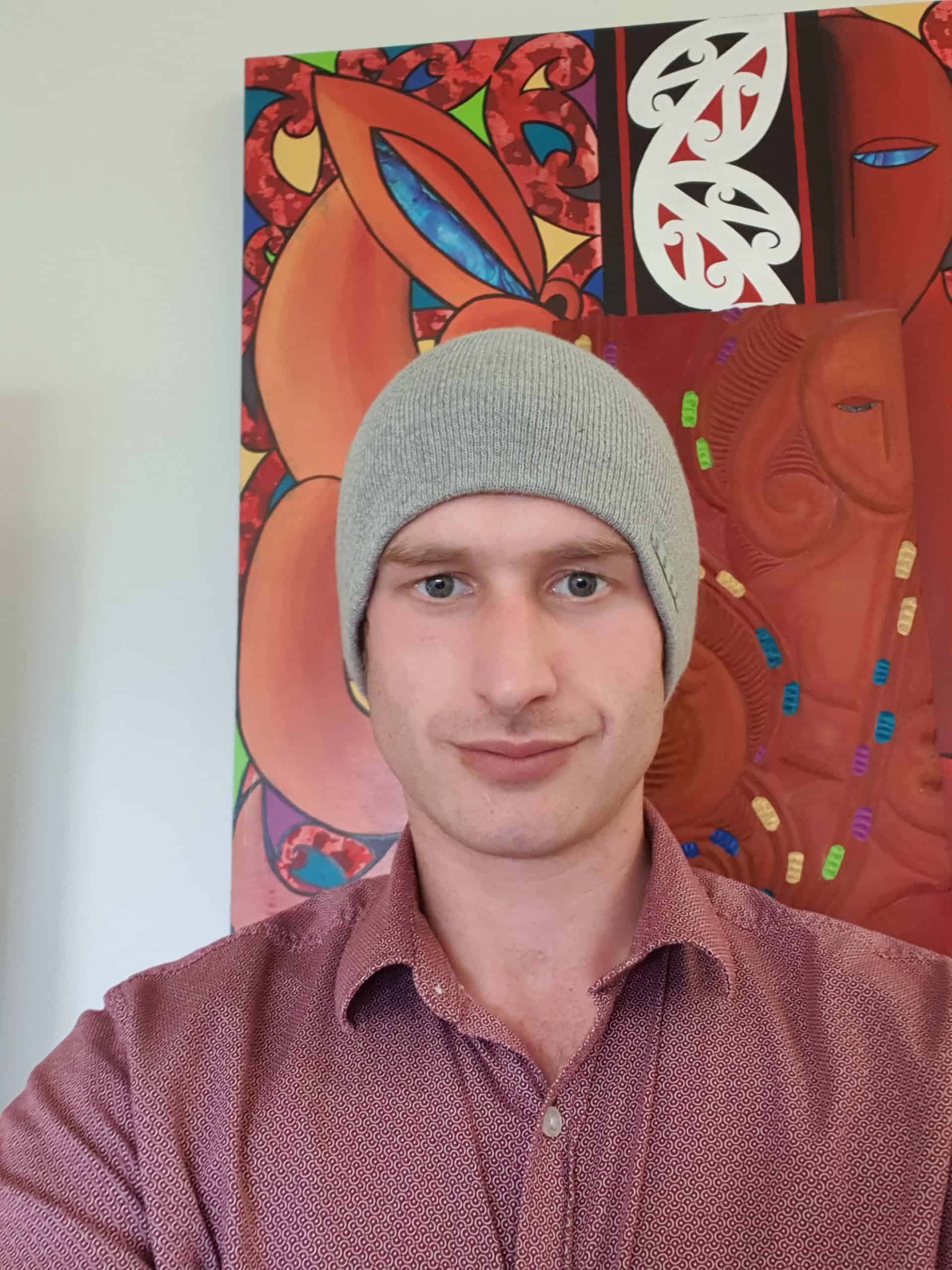 New to the team, Ben (administrative coordinator) is the friendly face that welcomes you to Male Support Services Waikato and can normally be found holding down the front office.