Meet the the people behind MSSW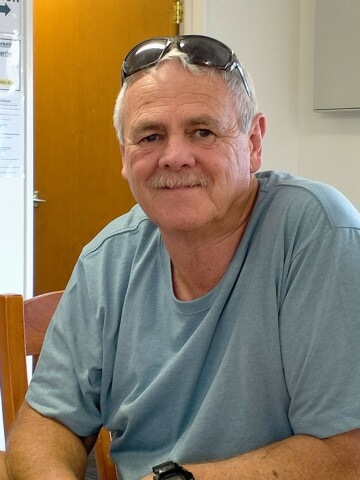 Mike Holloway/Peer Support
Manager, bossman and all round good guy. Does the dishes and talks to people. Makes sure the place runs and we don't all become homeless.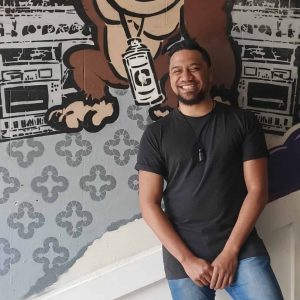 Lawrence is from the Waikato and his expertise is in supporting clients through some of  life's greatest barriers. As a client liaison Lawrence is responsible for the contacting and supporting clients to help them achieve their goals. 
Help connect clients to the right providers
Whanau support (if required)
Ongoing support for our survivors
Lawrence's experience is mainly in the community,  working alongside clients to achieve their goals. 10 years of community based work and another 6 years of working alongside people with disabilities and mental health. 
LAWRENCE:"I wanted to be in a job that was helpful to the community and to people. My ultimate goal is to be able to do what I do for FREE"
He aha te mea nui ao
He tangata, he tangata, he tangata te ao
(Translation: What is the most important thing in the world, its the people, its the people, its the people.)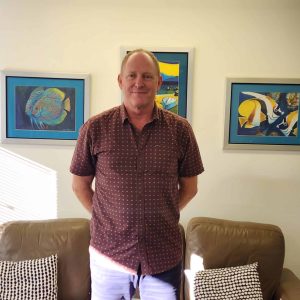 Kia ora, my name is Neil Warren. I'm committed to working alongside individuals who find themselves needing guidance and support in their journey. Together we can create pathways for a better and more fulfilling life.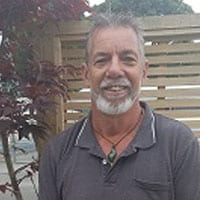 Steve Rickard/Peer Support
I'm in my late fifties, self-employed tradie. I have had a lifelong personal journey dealing with a wide variety of challenges. From very low self-esteem and confidence, failed relationships, isolation and loneliness, identity issues (who am I and where do I fit?), chronic depression and everything else in-between.
I have a strong passion to support men of all ages. To use my own experiences and to help and bring hope wherever it is needed.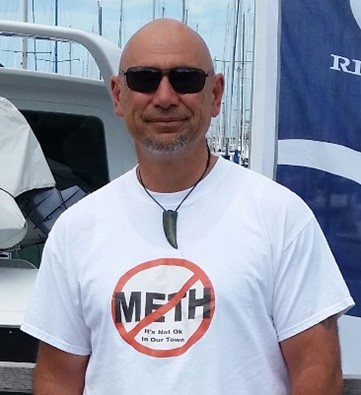 Tony started with MSSW in August 2021 after 10yrs working in paid and voluntary mahi in the Family Violence sector. His whakapapa is to Kāi Tahu and Ngāpuhi.
He joins us as Kai Tautoko Hoa Taiwhenua (Rural Peer Support). Tony spent most of his life in Waikato – GO THE MOOLOO's – with a short stint in Auckland. He brings a sound knowledge of the support required for male survivors. Tony has a Post Graduate Diploma in Kaitiakitanga (Professional Bi Cultural Supervision) from Te Wananga o Aotearoa.
This is his dream job.
Mauri Tuu, Mauri Ora, Mauri Tau
The active soul, The healthy soul, The settled soul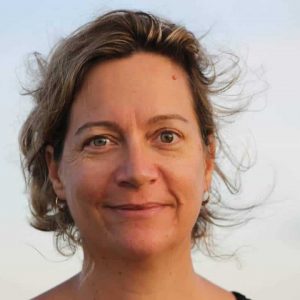 Being part of an organization that helps people is especially meaningful. I look after the accounts, HR, contracts, support the team, and overall, contribute towards the smooth running of a busy environment. Working with such an open, friendly, and caring team makes every day a great day!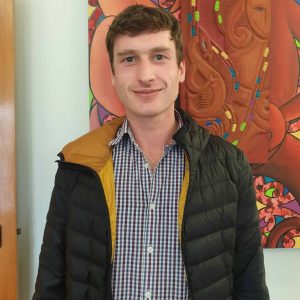 Administrative Coordinator
I have only recently joined the Male Support Services Waikato Team and am loving it. I have spent most of my life in Thames-Coromandel area enjoying the fishing, hunting and general outdoors. I can usually be found in reception or in the kitchen baking scones.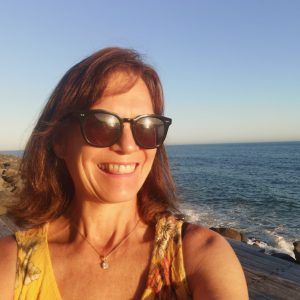 It's wonderful to be part of MSSW, an organisation that brings meaningful value to the Waikato community.
I have a strong belief that we should all be treated with respect, and have fun in this thing called LIFE, but hey ho – it doesn't always work out that way!
My job is to make the life of the Providers, Peer Support and our Clients a little bit easier by connecting our clients to the right providers. In between that, I assist with the administration of the client management system working with a team of amazing people. I love my job and and easy relaxed environment that Mike has created.
I am a Nana of two grandchildren and I love spending as much time as I can creating fun adventures with them. My hobbies are long walks, gardening, photography, travel, woodwork, reading and personal development.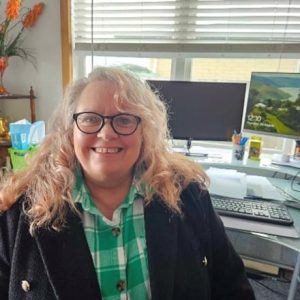 My extensive experience in the community sector has ensured the development of a strong work ethic that respects all peoples, a natural curiosity to learn about all cultures, a commitment to excellence and continuous improvement with an ongoing desire to learn new skills, and experiences.
I am privileged to be part of a committed team collectively working to deliver a much-needed Kaupapa that makes a real difference in people's lives.  As a member of the referrals team working to connect clients with providers that are right for them, supporting the administration of our client management system as well as learning and developing new skills.
Born and raised in and around Huntly I am a big fan of rugby league and the Warriors League Team, a mother to two fantastic young men, grandmother to a little princess.
I have always believed the following whakatauki as an inspirational tool for life!
"Te tiro atu to
kanohi ki tairawhiti ana tera
whiti te ra kite ataata ka hinga
ki muri kia koe"
"Turn your face to the sun
and the shadows fall behind you"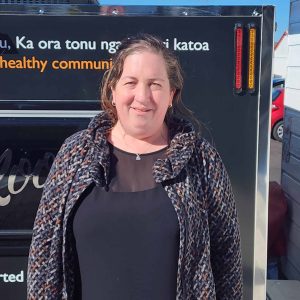 Hello all, you will find me welcoming you at the reception or answering the phone whilst carrying out other administrative tasks.
The Kaupapa, the passion and meaningfulness of what Male Support Services Waikato provides has ticked all the boxes and was a major factor into why I applied for the role, I enjoy working for a community organisation where we are all here to support and assist people within our region. I have been part of Male Support Services Waikato since January 2023.
Outside of work I enjoy spending time with my daughter family and friends. I am a big sports follower particularly the Chiefs where my daughter and I have season memberships. We enjoy spending time with family, friends and seeing parts of NZ, also I'm a big fan of op-shopping!!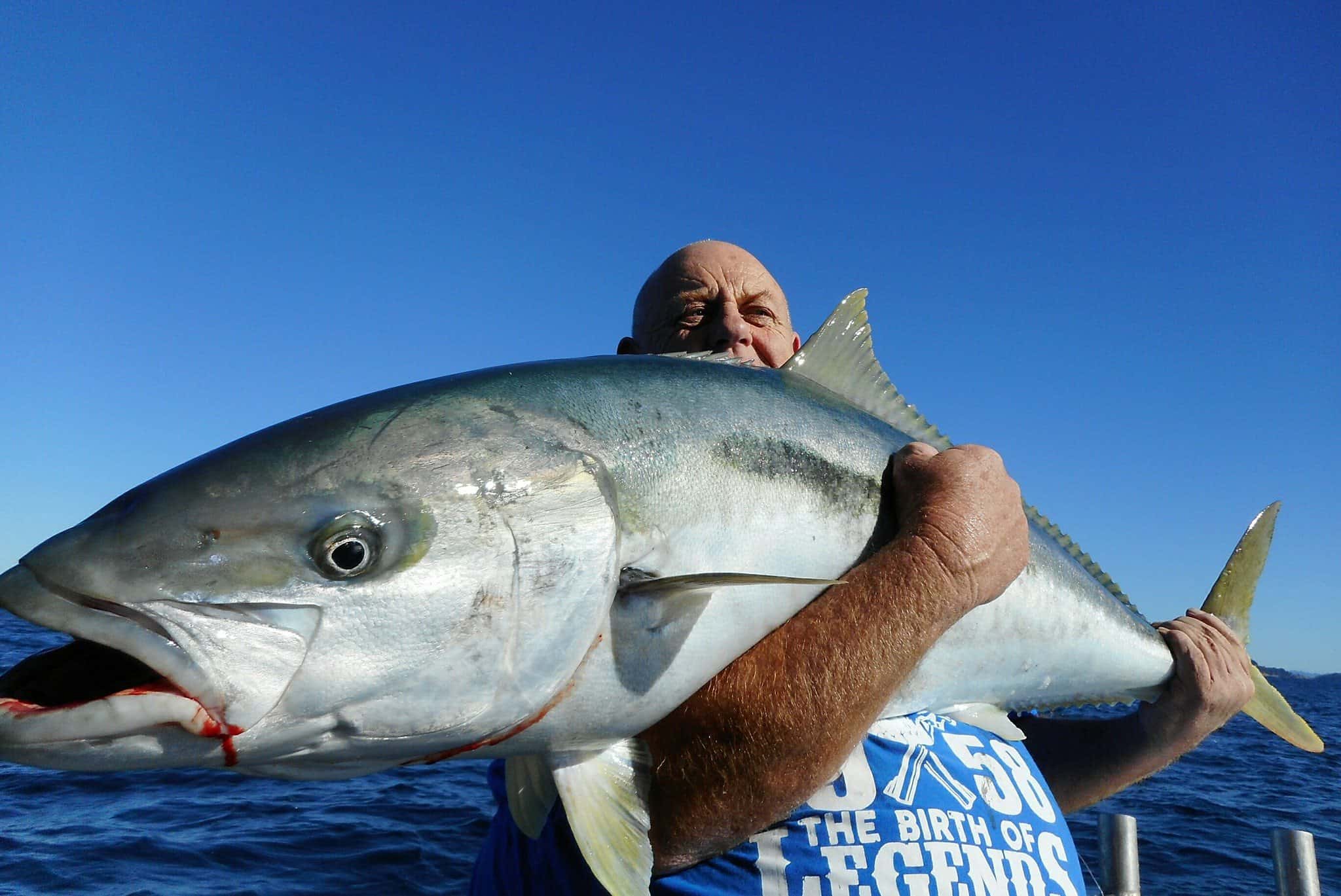 Counsellor Bay Of Plenty - ACC registered
Bruce is a full member of New Zealand Association of Counsellors (NZAC). Bruce is also an ACC
registered counsellor providing trauma recovery therapy. He facilitates positive change by taking a systemic view of the dynamic being demonstrated between Family/whanau, intimate partner and individual relationships. Like many of the other providers at Male Support Services he loves to go fishing!
Bruce believes; The people we surround ourselves with either raise or lower our standards. They either help us to become to best version of ourselves or encourage us to become lesser versions of ourselves. We become like our friends. No man becomes great on his own. No woman becomes great on her own. The people around us help to make us great. We all need people in our lives who raise our standards, remind us of our essential purpose, and challenge us to become the best version of ourselves.
Bruce Montgomery MNZAC
Registered with NZAC
ACC Provider
Professional and Accountable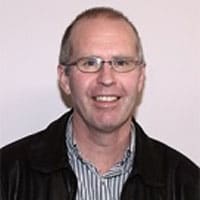 Counsellor - ACC registered
B. Counselling (Applied), PGCert. Supervision, MNZAC, ACC Registered
Bryce is an experienced Counsellor, a father to three adult children. Bryce enjoyed a career in the farming industry prior to training as a counsellor. Bryce is passionate about working with people who have experiences of trauma.
Bryce is patient and kind, he is skilled and able to work with issues in a variety of ways using skills acquired over many years of counselling. Relationships issues and depression are of special interest to Bryce.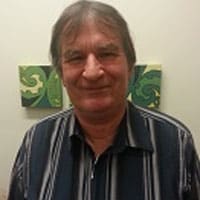 Counsellor - ACC registered
Glenn has worked as Counsellor since 2002. He has worked with Taumarunui counselling, Otorohanga counselling services, in schools, general counselling and sensitive claims, abuse etc. Glenn has worked with three Dual Diagnosis client support agencies over the past 16 years with a 6-month appointment as a Service Delivery Manager in a dual diagnosis. His interests professionally are wellness for personal, community, and growth. Glenn's practice is underpinned with a Client Centred/Te Whare Tapa Wha approach with a focus on working alongside people in their endeavours to become who they really want to become. Glenn uses therapies such as sand tray and puppets, EFT and IDT when appropriate, assisting clients to focus more deeply on their personal requirements for growth. Cognitive Behavioural, Solution focused, and Gestalt therapy, combined with deepening therapies are the overriding approaches for matching the client to their needs are implemented when and where they are of use to clients growth and/or understanding.
Respect for individuality is paramount in his practice. Glenn works with all people of all ages from all walks of life, genders and cultures with an approach which treasures "unconditional positive regard". Some of the issues Glenn works with are depression, anxiety, grief and loss, self-exploration, trauma, all forms of abuse, anger, self-esteem, life coaching, and alcohol and drug assessment with treatment planning focus as well as an understanding of how to work with clients with pervasive disorders. Personal Growth is his primary objective for his clients. Glenn's approach is all clients will be assisted to the best of his ability. Glenn is happy to refer to other professionals as maybe necessary for clients' well-being. As trauma and abuse are often driving clients difficulties Glenn has a major interest in the therapy required in this field to assist people to live more comfortably with the past; being able to move toward a productive happy future more readily.
Qualifications:
Dip Counselling WINTEC.
Bachelor of Applied Social Sciences WINTEC (Counselling).
Advanced Cert.
Alcohol and Other Drugs WELTEC.
Cert N.L.P.
A.H.T.I. (Auckland). Dual diagnosis
Training (CLT Hamilton).
Intellectual disability training (CLT Hamilton).
Idea services training. IDT; 1 & 2, Cert; Family Therapy 123, cert Abuse & Recovery HD&T, Meditation; HD&T.
Weight management & Body images; Judy Lightstone
As well as several short courses in understanding and coping with diagnosable mental health difficulties. Level 2 support cert plus multiple short courses in supporting people with impeding disabilities Registered with EAP services and Victim support.
Professional Affiliation:
Glenn is a full Member of the New Zealand Association of Counsellors (NZAC).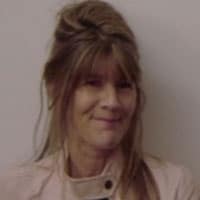 Counsellor - ACC registered
My early years as a child were in the Horowhenua region where my Father was the youth aid officer for the Police. My love of the beach and the river as a child are still with me today where I love to swim and fish. I now live in Hamilton, have three adult children and four grandchildren. I have been counselling for 5 years and hold a Bachelor of Counselling and ACC accreditation and am a victim support counsellor. Abuse and trauma change the way the brain functions and I am committed to ongoing training and research so I can best support those in pain.
My foundational belief is in the power of relationship to heal, "sexual abuse happens in isolation and healing happens in relationship". My passion is to walk with survivors on their journey creating a collaborative approach where they feel safe, accepted, listened to and supported.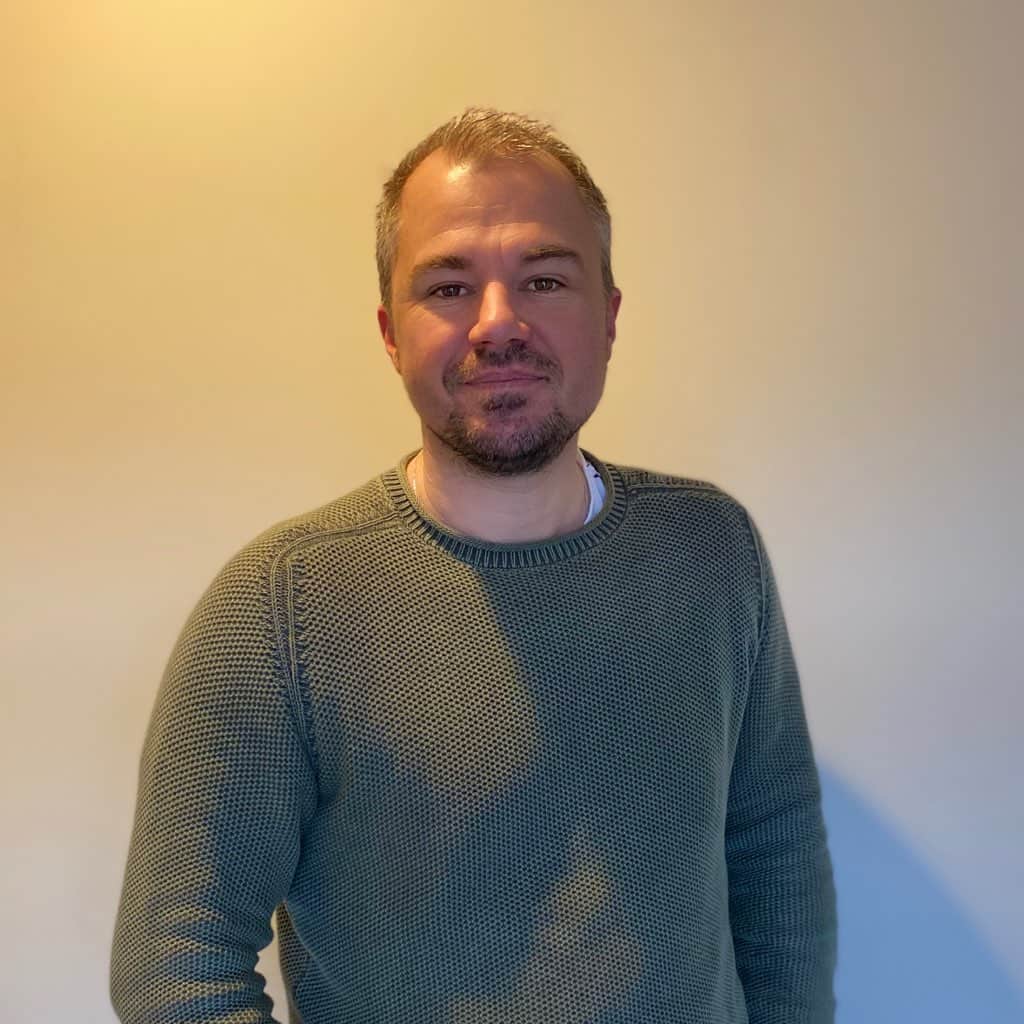 Kia Ora whānau, I'm David, a recent graduate of the Master of Counselling programme at the University of Waikato and a provisional member of the NZ Association of Counsellors.  
I was born in the Waikato but needed to travel around a bit before realising how special Aotearoa really is. I walk my own journey towards mental health and wellbeing and have spent much of my adult life walking alongside others on their journey.   
Learning to re-story my own experiences of this world has made me passionate about having these conversations with others. When I'm not counselling here at MSSW or in high school, I'm hanging out with my kids or out on my motorcycle.    
David Watson|Counsellor
Male Support Services Waikato
Provisional Member Registered with NZAC
E david@waikatosurvivors.org.nz
P 021 122 4902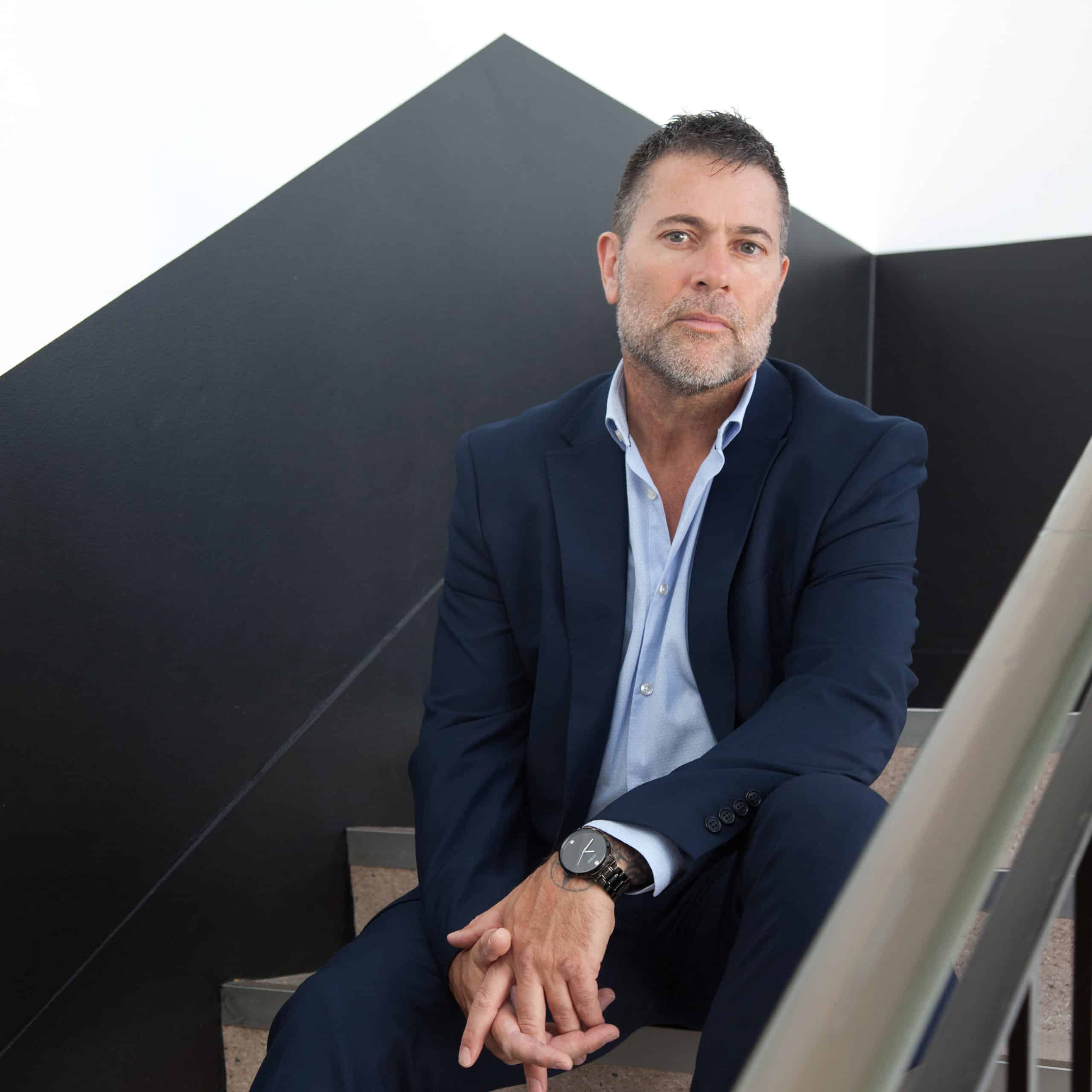 Counselling, coaching and consultancy
I would describe myself a fairly typical kiwi guy; have always been into sports, music, outdoor stuff, and 'toys'. I am a father, a son, a brother, and a mate, who recognises that sometimes we just need to acknowledge some of the crap that we go through.
Through my own life experiences, and since beginning my counselling training in the mid '90s, I have recognised the distinct lack of professional help tailored specifically for men. Added to that was the challenge for guys to open up and talk about stuff, which just wasn't considered cool.
We see time and again the results of 'real men' who bottle stuff up until it explodes – or implodes. Violence, depression, drugs, and stress; it's not easy keeping some of this stuff hidden away.
Seeking professional help is not an easy thing to do either when you're a bloke but getting through those dark times is something made so much easier with the help of a therapist. And where does a bloke find such a service For more info refer to my site: www.menswork.co.nz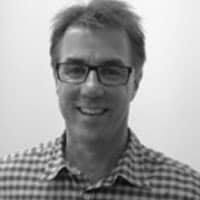 Counsellor/Assesor - ACC registered
Ron is an experienced and skilled counsellor, mediator, supervisor, trainer and celebrant with an established private practice in Hamilton. He has over 20 years' experience assisting people to make meaning of their personal and relational issues.
Ron has specialised in the area of family and relationship conflict, ACC counseling, mediation and dispute resolution work. He has trained and practiced in areas such as education, government agencies, corporate and private workplaces, neighborhood's and in broader community contexts.
Ron is an Associate and Mediation member of AMINZ. He is also a member of the New Zealand Association of Counsellors (NZAC). He brings together a unique blend of professional skills with passion, perception and warmth. Respect for those he works with and determination to assist people find solutions to the problems that render them powerless, underpin Ron's motivation as a counsellor/trainer/ mediator.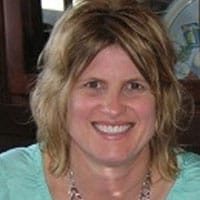 Counsellor - ACC registered
I have been working in the Social Service Sector for nearly fifteen years. My current work includes managing the Central Hub for Autism New Zealand and I also have a part time Counselling Practice.
My counselling work includes working with people through trauma, depression, stress, anxiety, change, goal setting, anger, self-esteem, grief/loss, communication and motivation.
I am also on the Membership Committee for the New Zealand Association of Counsellors. We meet every quarter and help support the association with necessary changes moving forward. This includes policies and procedures, the processes for membership and any other concerns internally and externally connected to the association.
In my practice I use a mix of counselling modalities to meet the needs of my client. It is an honour to walk someone's personal journey with them and provide support through a difficult time in their life.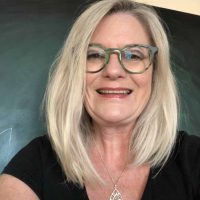 Counsellor - ACC registered
Life can be tough, those times where your back is against the wall, there's nowhere to go, and no one to turn to. That's when you need someone you can lean into, who will walk alongside. 
Together we can work on many issues.  I specialise in supporting individuals and families who are struggling with anxiety, grief and loss, depression  relationship issues, trauma and drug addictions.  The more your heart heals, the happier you and those around you will be.  Your healing creates an environment of well being and happiness for yourself, your friends and family.  Let's do this together.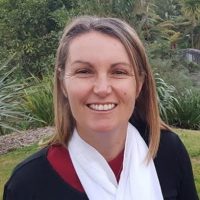 Counsellor - ACC registered
"Thanks for taking the first step and reaching out for support! I'm excited to be a counsellor with Male Support Services, to offer the opportunity for people to access counselling. I am passionate about helping people feel empowered to discover their value and purpose in life, while exploring and discussing challenging issues. I specialise in working with young women from the age of 20. I realise we are part of a community (our whanau, workplace and community), and people in our lives influence how we act and think. Confidentiality, trust and building a rapport is an important part of my job, as well as safety for those most vulnerable. I am married and am a mother to three. In my free time I enjoy trail running, music and reading.  I have experience working with a wide range of people of different backgrounds, culture and beliefs. I prefer meeting face to face, but also provide virtual counselling. "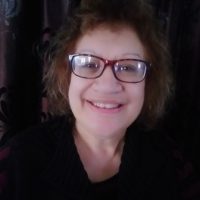 Counsellor - ACC registered
My Whakapapa is Ngati Mahanga Hourua Waikato Tainui.  Born in Raglan/Whaingaroa , but grew up in Hamilton/ Kirikiriroa.  Lived on the East side of town with paternal Grandparents and later returned to Parents and 7 siblings (6 sisters and a brother) on the West side of town where I currently reside today.
Left home at 17, had my son at 19 and was on the Domestic Purposes Benefit until I graduated with a Social Science degree in Psychology, and started the Masters of Counselling degree at Waikato University.
I started my Counselling career with Presbyterian Support Services in Liverpool Street, where I was introduced to Family Therapy and Narrative Therapy by David Epston and Johnella Bird. Four years later I was employed as the Maori Counsellor for students at Waikato University.
Abuse and Trauma is what I have experienced growing up in Waikato where loss of land and language impacted on my identity for much of my younger adult life. University was where I learned about the effects of colonisation and psychology about the behaviour of people. These two together inform my practice and how I work with Maori.
"People are priceless, problems are costly" and that's my position and statement on what counselling means to me.
Qualifications:
Masters of Counselling (Waikato)
Bachelor of Social Science (Psychology)
Family Court Accredited
ACC Registered
Membership Affiliations:
MNZAC
Justice of the Peace – Royal Federation of New Zealand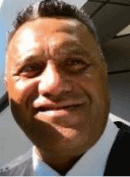 Counsellor - ACC registered
Ngarongo historical footprints are Ngāti Maniapoto and Ngāti Ranginui. His speciality is historical intergenerational mental health trauma with a focus on interpersonal relationship conflicts with self, significant-other, family and community.
Ngarongo has a clinical background with a focual lense on tikanga Māori. He is a registered counsellor, registered ACC sensitive claims counsellor, registered family dispute resolution mediator, Supervisor/Mentor/Coach. He is a member of ANZaCBT, NZAC, MĀADRO, AMINZ.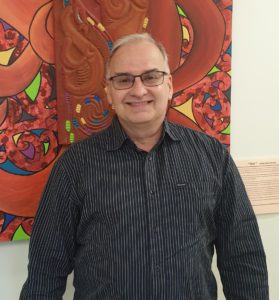 Counsellor/Assesor - ACC registered
Scott works as a counsellor, supervisor and provides supported assessments. He has over 24 years experience working with all age groups and peoples.
His experience includes counselling/therapeutic work with adults, elderly, adolescent and children. Scott has had vast experience with Maori, Pacific Island and Asian Cultures. Most of his work has involved
assisting clients with issues including:
Sexual Abuse,
Other Traumas,
Other forms of
Abuse, PTSD, Depression, Anxiety, Self-Harm, Suicide Thoughts and Behaviors and many other areas.
Scott has undergone and is registered as an ACFED eating disorders counsellor.
ACC registered counsellor for Sexual Abuse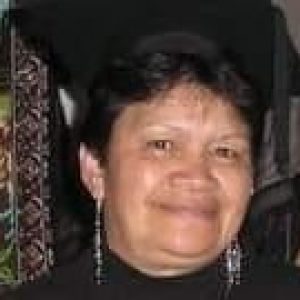 Counsellor - ACC registered
I am 61 years young and of Maori/pakeha descent I pride myself as a Maori first and foremost. I come with life experience especially in terms of Domestic Violence, sexual abuse and child neglect. 
Through those experiences, they have helped shape who I am today and doing what I love doing. Supporting those survivors coming through. Married 3 times , I pride myself in the fact that I am not a victim of circumstance but a survivor of life's past challenges that has given me the opportunity to learn and evolve into the best version of me.  

Counsellor - ACC registered
I am Maree – 'mature' in chronological years, 'young' in counselling years (5 years, Dip Counselling – Vision College, Registered as a Provisional member of NZAC and ACC). I've counselled family members and patients through Hospice Waikato as well as parents / carers / grandparents through C.A.R.E Services Trust which is a community outreach of Conductive Education Waikato, supporting families of children with disabilities – individually as well as group facilitation.
I am Maree – wife of one husband, miraculously for a very long time; mother of four stunning young men; mother-in-law of three beautiful young daughters-in-law and one beautiful significant other; 'Granmaree' to eight fun, funny and gorgeous grandchildren.
I am Maree – swimmer, ex-runner because my joints protested, now a walker, do-er of Pilates, reader, writer, crossword/sudoku puzzler, gardener, musician and so much more.
I am Maree – simply a lover of people and a lover of God – who happens to be a Counsellor.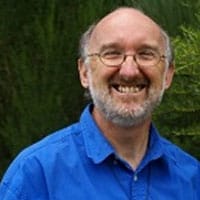 Counsellor/Assesor - ACC registered
I have been counselling for over 20 years and I have worked in many agencies in Hamilton. I am currently in private practice seeing clients, supervising other counsellors and tutoring at Vision College on trauma and abuse.
I began working with men who were survivors of sexual abuse when I was the coordinator of a sex offender rehabilitation programme and there I realised that there were virtually no services for men. I am about to start working with men who have been sexually abused who are currently in prison.
I believe that socially seeing men only as offenders and not victims has hugely hidden much abuse of men both by other men as well as women. Also my experience has shown that behind much imprisonment of men are hidden issues of abuse which often they have told no-one about. My passion is to see that all men who have been abused get the support they need and to live active and fulfilled lives.
Professional Qualifications:
M.Ed. (Counselling) B.Ed. (Hons),
Teaching Diploma, Advan. Cert. in Professional Supervision ,
Cert. In Child Protection Studies,
Cert. Grief Care, Further Prof., Studies Cert. Education.
MNZAC.
DAPAANZ.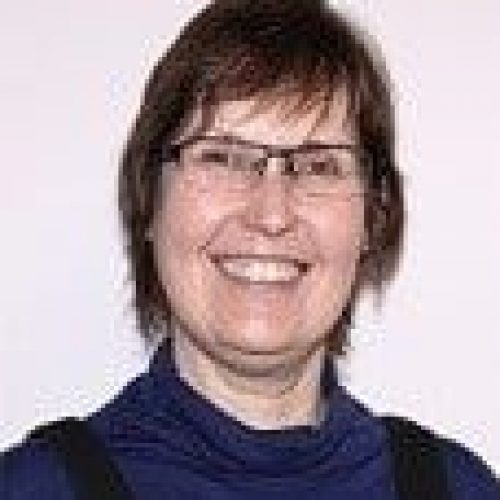 Counsellor - ACC registered
Appointments:
Mondays – Thursdays 8 am – 4.30 pm
Email for appointments to:  joanne.newman@outlook.co.nz
Wheelchair access
Joanne is a mature woman and a mother of adult children. She has worked as a Counsellor since 2003. Joanne's life experience includes a former career as a Registered Nurse. Joanne values people and believes each person has the resources within for change.  Her passion is listening and exploring together to tap into this potential to live a fulling life.  Joanne also has a special interest in working with adults, depression, anxiety, grief, relationships and trauma.  Throughout Joanne's counselling experience she has worked with people from other ethnic groups particularly Maori and Pacific Islanders and adults with disabilities.                                                  
Joanne offers counselling in the following areas:
Relationships, including couples
Parenting
Depression, anxiety and self-esteem
Women's issues
Trauma
Physical ill health
Anger management
Stress and work/life balance
Work issues
Life Changes
Spiritual
Joanne has special skills in the following areas:
Depression
Anxiety
Grief
Trauma
Joanne's Qualifications and Memberships are as follows:
Diploma Counselling (BCNZ)
Supervision Post Graduate
Personal Note: 
Joanne has interest in music, reading and movies.  Keeping a balanced life with exercise and diet is a priority for her life.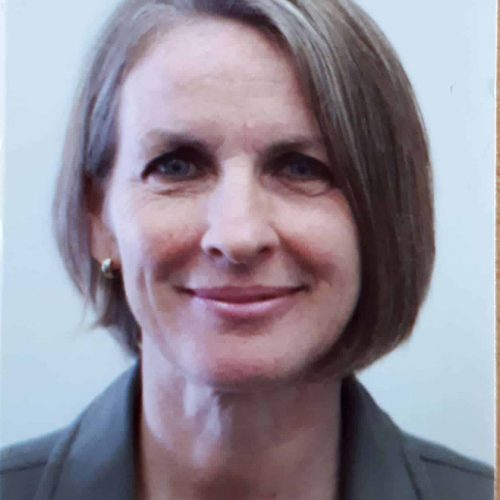 Counsellor - ACC registered
E whai ake nei ko toku pepeha o aku tamariki Wikeepa
Ko Mataatua te waka,
Ko Putauaki te maunga
Ko Rangataiki te awa
Ko Ngati Awa te iwi
Ko Ngati Pukeko te hapu
Ko Mapau te marae
E whai ake nei ko toku pepeha Pakeha
Ko Waterman te waka
Ko Tangi te Keu ti Maunga
Ko Heretaunga te awa
Ko Ngati LDS te iwi
Ko LDS Temple te marae
Ko Linda Wikeepa ahau no Poneke
Kia ora, I am Linda Wikeepa, from windy Wellington. I have lived in the Waikato and now Bay of Plenty areas since 1997. The most important things to me are God, whanau, people and nature. I am passionate about supporting people who struggle with personal challenges.
My work experience includes 4 years as a social worker with Child Youth & Family Services, Department of Families (Queensland, Australia), and Rostrevor House (supporting families whose children present with challenging behaviours). I also have 4 years' experience working with "At-Risk" youth at Hamilton's Fraser High School and at City West Activity Centre.
I began my Psychology degree part-time at Victoria University in 1984 but have spent most of my adult years committed to raising my 8 children. My work as a counsellor began in 2008 working for Corrections in a residential treatment programme for violent offenders. From there I completed further studies in the social sciences, majoring in Maori Counselling. I have since worked as a counsellor for Family Works, Women's Wellness, LDS Family Services, Midlands Health, Department of Corrections, ACC, and have been in private practice since 2011. I use a holistic approach to counselling which has been enhanced by my studies at the Institute of Healing Arts, USA in 2017, where I gained valuable skills in Emotional Release Therapy and energy work.
Currently, my preferred work is in prisons working with people who have experienced severe trauma.
—
Ngaa mihi,
Linda Wikeepa
Counsellor / Therapist
Mob: 0277230505
BA Psyc,  BSocSci Psyc (Hons),
BAppSocSci Maori Counselling,
MNZAC, ACC registered (ISSC)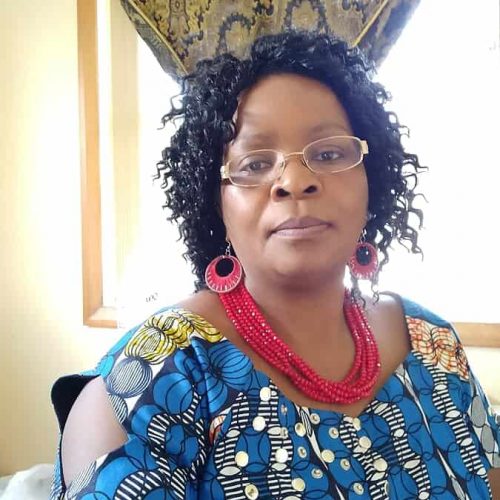 Counsellor - ACC registered
As a former nurse with thirty three years experience, Catherine brings a wealth of understanding about the grief, anxiety, stress and uncertainties that an ailment can bring to an individual and to their community. Catherine aims to provide a safe and non-judgmental space for exploring clients' stories of struggle, pain, resilience and triumph. She works in collaboration with clients in identifying problematic stories that clients tell and retell about themselves and re-authoring a preferred story of identity.
She is empathetic and passionate about assisting with client's journey to health and well-being. Catherine has experience working with adults and young adults from diverse backgrounds and in a variety of sectors including hospital, church, prison and community settings. Some of the presenting issues, Catherine has experience working with include, post incarceration anxiety, depression, stress, grief and loss, trauma, relationship issues , life transitions due to migration and incarceration.
Catherine's therapeutic approach is informed by Narrative therapy , Solution Focused Therapy, Person Centered and Cognitive Behavioral Therapies, tailoring her approach to each client.
Counselling Qualifications
Masters of Counselling (MCouns)- University of Waikato
Diploma in Crisis Counselling (DipCouns)- Institute of Counselling – Glasgow
Other Qualifications
Diploma in Nursing
PgCert Midwifery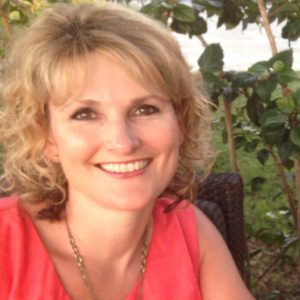 Counsellor - ACC registered
Sandra works with both Men and Women, Youth and their families, and does some couple work as well;
Sandra enjoys helping people resource themselves, address their blocks in order to enhance vitality, and process unresolved conflict or trauma.
Her modalities or treatment models are [but not limited to] EMDR, Transactional Analysis and  REBT; Sandra does both private  and ACC work, takes referrals from the Cancer Society, as well has a contract with Victim support,
When shes not working, you will find her out mountain biking or when time allows, watching a Sci-fi or action movie;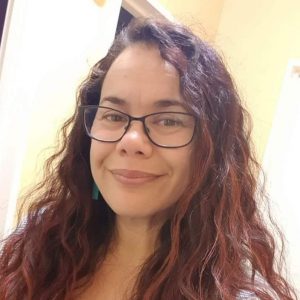 Counsellor - ACC registered
Ko Tuwharetoa me Ngati Whitikaupeka. Ko Toia Chase ahau. I have been working as a counsellor for 20 years. I have always enjoyed working with people, especially youth/rangatahi, beginning my journey as a youth worker when i was 18 years old.
I focus on practical tools that you can use to connect to your mauri/wairua and to break down barriers that get in the way of living a meaningful life.  My hope is that through counselling you might discover your potential, gifts/talents and your value individually and as part of the wider community.
Toia Chase
Counsellor / Supervisor / Youth Worker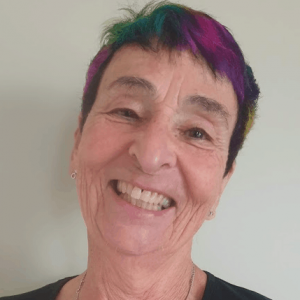 Counsellor - ACC registered
I grew up in East Africa by the sea and came to New Zealand in the 1970s.  I love Aotearoa and it is my home.  I have four adult sons and six grandchildren spread around the world.
I have spent the last 30 years working in the social services as both a social worker and a counsellor and now focus on my ACC sensitive claims counselling and working with individuals and couples from the perspective of enabling them to release the trauma they carry. I work from a trauma informed and somatic practice with the ability to integrate psychoeducation and cognitive therapy where necessary.  I bring yoga for trauma and mindfulness into my practice when appropriate.
I love the outdoors, the beach, tramping and fishing and I am a trained yoga instructor.  I believe that our connection with the outdoors is a critical component in healing and that finding peace and joy comes from the ability to connect with ourselves.
I work with all ages and as an older woman enjoy the energy of teenagers and have a particular interest and skill in working in the LGBTQIA community.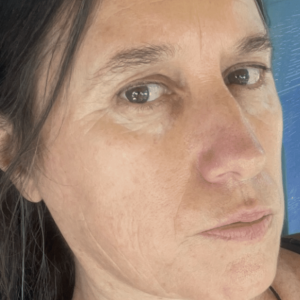 Counsellor - ACC registered
Kia ora,
I am a Taupo based counsellor, social worker and supervisor.
I am a ACC approved counselor for sensitive claims.
My thesis for my Masters in Counselling (from University of Auckland) was on the topic of neuroscience for counsellors, and i have published a book on this topic.
My specialties include working with children, (I have provided therapy to children for well over a decade,) working with mental health dysfunction, family violence issues and general work with adults.
I work in a variety of talking therapy modalities, as well as practical ones such as sand tray and art therapy.
I also provide supervision services, (i have a postgraduate diploma in Supervision from the University of Auckland,) and am a registered social worker, (with a Masters in Social Work, also from the University of Auckland,) as well as being a counsellor.
I like to think of myself as a kind, down to earth person who can relate to anyone.
Nga mihi mahana.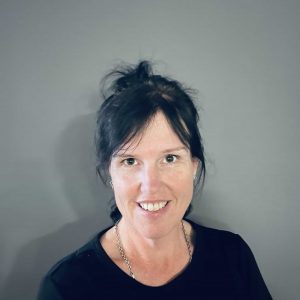 Counsellor - ACC registered
I am a farm girl from Taumarunui who loves working with people I graduated with the Academy of New Zealand where I gained a Diploma in Professional Counselling Therapy and Professional Counselling Vocational Practice.  In 2022 I became ACC accredited for sensitive claims. I continue to study and am currently going for a Bachelor in Applied Counselling I provide a range of counselling methods suited to the client, methods can include Gestalt, Solution Focused and CBT I currently hold Provisional Membership with the New Zealand Association of Counsellors and am working towards my Full My nature is caring, and my passion is people Jane Roulston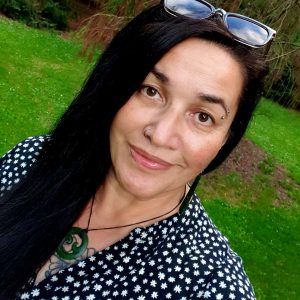 Counsellor - ACC registered
Kia ora e te iwi. Ko Vicki tōku ingoa – I'm Vicki.
I whakapapa Māori and Pākehā – as tangata whenua my whakapapa is to the whenua of Ngāti Tūwharetoa and Ngāti Pamoana of Te Awa, the Whanganui River. I was born and raised in Whanganui.
As a Narrative Therapist & Counsellor I have had the privilege of working with tamariki (children), rangatahi (youth), ngā wāhine (women) and ngā tāne (men) as well as whānau (families) and couples.
Alongside the therapeutic skills and knowledges that shape my practice I also draw on my own journey navigating and overcoming the effects of addiction, violence, and sexual trauma.
An area of my mahi that is taonga for me is being able to tautoko and awhi those who have experienced sexual harm and violence as an ACC Sensitive Claims Counsellor.
My hope and intention as a Narrative Therapist & Counsellor is to provide you with genuine tautoko, awhi and manaakitanga in our work together so that you can experience healing and restoration, and build the life that you want for yourself free from whatever may be getting in your way.
If you would like to find out a bit more about me feel free to check out my website – www.vickisweet.co.nz.
Ko au te mahi, ko te mahi ko au
I am this work & this work is me
Ngā mihi aroha
Vicki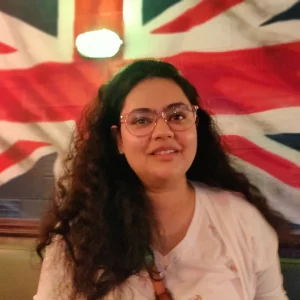 Counsellor - ACC registered
"I am a professionally trained counsellor with a background in clinical psychology and advanced training in psychotherapy.  I am from Mumbai, India and practiced there before settling down in New Zealand. My passion for psychology has led me to work across a range of different settings such as private clinics, hospitals, prisons, rehabilitation facilities, and not for profits.
I have specialized training to help people with anxiety, depression, and family and relationship problems. Throughout my career I have worked with many challenging and high-risk cases. Over the years, I have gained experience working with different cultures which has helped me better understand people with different belief systems and their perspectives.
My goal is to help people in the best way I can, I do this by giving them a safe space to be authentic and share their stories without being judged. Do get in touch if you would like to know more about me, and check out my website https://www.harmonysutra.com  for more information."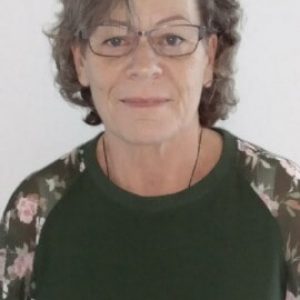 Counsellor - ACC registered
(MSSW website blurb for Nancy Shirley)
I was born in Dannevirke before moving to Hamilton at age 3 with my parents, where I have lived and worked for most of my life. My husband and I have 2 adult sons and 4 incredibly awesome grandchildren who brighten our world on even the darkest of days.
As far back as I can remember, I have been interested in people and what makes them 'tick'. This transpired into working with others in ways that assisted and strengthened them. Back in the 80's I trained and worked as an Enrolled Nurse, in Wellington and continued working within the medical health system in various roles, for several decades after that. Working in this area is ultimately what led me to the counselling field in the late 90's, where the main focus was on people's psychological issues and their mental health.
During my counselling training in Hamilton, I completed the practical component at Link House Agency, where the focus was single parents. I stayed and worked there for the next 17 years, in my role as Counsellor and later, Internal Supervisor for counselling students. In 2018, I began private practice, also joining the team at MSSW, providing mostly ACC as well as other general counselling contracts.
It is my passion and purpose in this life to assist, support and empower others on their own journeys of returning to wholeness and wellness, just as I have been helped during stressful times in my own life. My belief is that everyone is good and pure at their core, as well as each person possessing an inner knowing of what's really best for them. It is not up to me to determine outcomes for others, rather by providing a safe, respectful and encouraging space for free and honest expression, allowing them the time and space to begin and/or continue their own healing journey.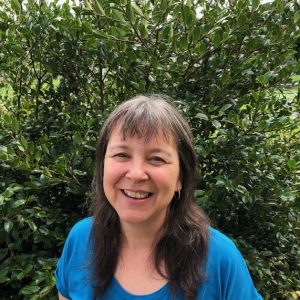 Counsellor - ACC registered
Ia orana and Maeva,
My name is Michelle Atger and I'm a counsellor and a play therapist in training. I originally was a primary school teacher and then decided on a change so went back to studying. I am currently working towards a post graduate certificate in Child Centred Play Therapy and am a third year intern. I also have a Master of Counselling through the University of Waikato, a post graduate certificate in Professional Supervision and am a registered member of the New Zealand Association of Counsellors.
I work mostly as an ACC sensitive claims counsellor using the modalities of Narrative Therapy, PCT and art as therapy. I enjoy working with people of all ages in particular children and their whānau. I'm of Pākehā and Tahitian descent and grew up in in the Whanganui and Waikato areas.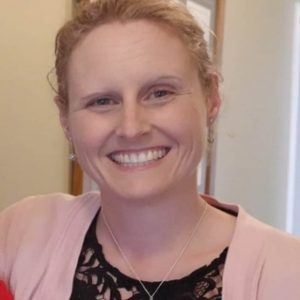 Kia Ora, Ko Veronica toku ingoa.
I am a professional counsellor.  I have practised as a professional health worker throughout my life. I recently qualified as a counsellor and this compliments my other skills and life experience. I work with adults and children (from 7 and above) using mainly Cognitive Behavioural Therapy (CBT) and Person Centred Therapy (PCT) approaches.  I adapt these modalities to the needs of each individual.
I am passionate about helping individuals discover their potential, and develop into the people they want to be.  I have a special interest in working with those experiencing grief, loss, depression, anxiety, acute or chronic health challenges. I feel extremely privileged and excited to be working alongside clients, and their whanau.
Throughout my career I have worked as a Sonographer, Radiographer, and an Ambulance Officer.  This has involved working with people in pain and challenging situations.  My work has taken me into Regional, Rural, and Remote sites throughout Australia and Aotearoa.
I was born in Tamaki Makaurau (Auckland), but grew up in both Tauranga and Kirikiriroa.  I am the Mum to one son and two talkative Burmese cats.  In my spare time I enjoy being with friends and family, spending time at the beach, fishing, exploring all the
beauty Aotearoa has to offer, and watching movies/tv series on Netflix.
Memberships:
Member of the New Zealand Association of Counsellors (NZAC)-provisional
New Zealand Medical Radiation Technologist
Board (MRTB)
Australasian Sonographers Association (ASA)
Fetal Medicine Foundation (FMF)
Qualifications
Paetahi Tumu Korero (Bachelor of Counselling)
Masters in Medical Sonography (University of South Australia)
Bachelor of Health Science (Medical Imaging).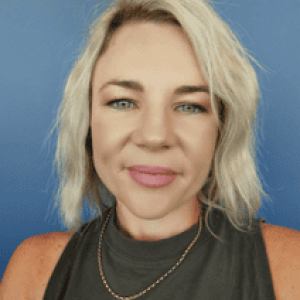 Counsellor - ACC registered
Kia ora,  I'm Anna.
It has been an honour to walk alongside people as a counsellor for around 18 years now , I have specialised in working with children, adolescents and their families alongside my  one – one adult work. I am an ACC and Victim support registered counsellor and  have spent many years working in agency & multi-disciplinary environments.
My main areas of work have included complex trauma, sexually harmful/concerning behaviours, sexual assult, grief, loss and change, sudden and traumatic death and low to moderate mental health issues.
I draw from a wide range of modalities in my practice including: somatic therapy, person centred,  CBT, narritve therapy, strengths based practices, mindfulness, art and other creative therapies. I naturally have a holistic approch in my work and Te Whare Tapa Whā model of wellbeing underpins my practice.
When I am not working as a counsellor,  I love all things health and wellness, I teach & practice yoga, all types of excersise, jump in ice baths, breathe, spend time in nature & sunshine ,  listen to loads of podcasts and books….learn about myself & people…. Work on being a better human,  for myself, my loved ones and  for all I cross paths with. I am a mumma,  a partner, friend and family member. I love people and highly value all people and relationships.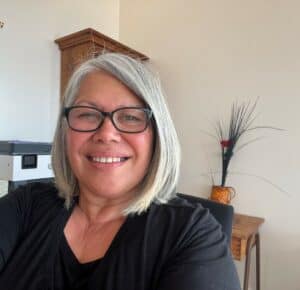 Counsellor - ACC registered
I have over 20 years of experience working in communities and agencies within Waikato and Tamaki Makaurau and passionate in working with people from all works of life and specifically with my people – Maori. I have worked in Family Court, Domestic violence , ACC sensitive claims and facilitating groups within both the community and within Prisons. I am a specialist in Sexual abuse and Trauma, Sex therapy, couple counselling, onsite work. I work in Prisons throughout the rohe and currently with the Royal Commissioner as a Specialist Maori Wellbeing advisor for the prisoners throughout Aotearoa.
I am currently the Auckland rep for National Association for Counsellors executive and on the Custom Advisory Sexual Violence panel and various working groups.
Both Wi and I facilitate working with Trauma using Maori Tikanga-Base models of practice workshops  throughout Aotearoa for Practitioners within Health. I am also both a Clinical and Cultural Supervisor.
Prior to my counselling I was in the role of Trainer, Literacy specialist for 7 years and now in my own business & company – Manuera Life Development Services Ltd, since 2015
I am married to both my partner and Business Partner and I have 2 adult children, two step children and 1 Whangai daughter. I also have five mokopuna. I reside in South Auckland and work in both Auckland and Hamilton.  I am passionate about working in a holistic way of Manaakitanga, Wairuatanga and Whakawhanaungatanga, within the principles of Te Tiriti Waitangi. I enjoy travel, music yoga,walking and meeting new people of all ethnicities. ….Website: manueralife .co.nz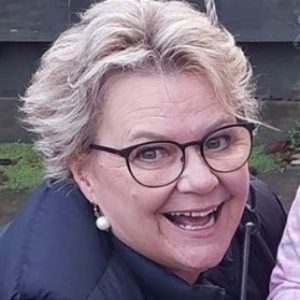 Counsellor - ACC registered
Hello. I am Suzanne. I grew up in the sunny Hawkes Bay and have lived the last 30 years in Cambridge, which is home to my husband and myself. I am the mum of three wonderful grown-up sons who have partners/wives and lovely families of their own. My grand-babies are my elixir to life.
I am grateful that I can bring into my practice the knowledges and experiences learned from
my recent Masters in Counselling from the University of Waikato
past and ongoing work with people across all ages, cultures and diversities. I have had the privilege of working in schools as a guidance counsellor, undertaken general counselling both in a community agency and my private practice, and worked in a trauma agency
ongoing professional development, which continues to be a focus for me
past experiences, including many years of working with people experiencing disabilities, particularly intellectual disabilities
Currently I work mostly as an ACC Sensitive Claims Counsellor, but also see people privately, and undertake some Victim Support work. I am a provisional member of the New Zealand Association of Counsellors and hope to achieve full membership this year.
I bring to my practice an ability to create a safe environment where people feel they can talk freely about what is important to them without judgment, and opportunities to explore challenges and/or alternative preferred ways of being.  I believe the problem is the problem, not the person, and that each person is the expert in their own life.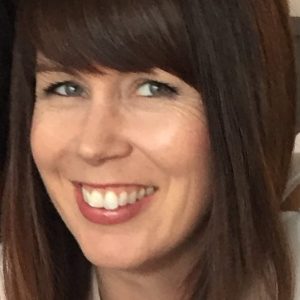 Counsellor - ACC registered
Kia ora, I'm Helen.
I grew up on a farm near Whatawhata in the Waikato, and am a country girl at heart.  Throughout my upbringing I developed a passion for the great outdoors and that connection with nature has stayed with me through the years. In my spare time I like to recharge by getting back into nature – whether it's conquering a new trail on my mountain bike, embarking on a hike that feeds my soul, or just getting my hands dirty in the garden.
I'm proud to be the mother of two amazing young men, and have found the parenting journey to be incredibly rewarding – teaching me lessons in patience, strength, and unconditional love.
It is my belief that often our greatest strengths are born from living through challenging life experiences. Working towards uncovering our strengths helps us to grow, develop and most of all, to heal our emotional wounds.
I work from a person-centred and strengths-based approach. The most important part of my work is in developing a strong therapeutic relationship where there is trust, empathetic understanding and a non-judgemental presence.
I completed my Bachelor's degree in Counselling in 2018 and have a Diploma in Health and Human Behaviour.  I am a full member of the NZAC and an ACC Provider.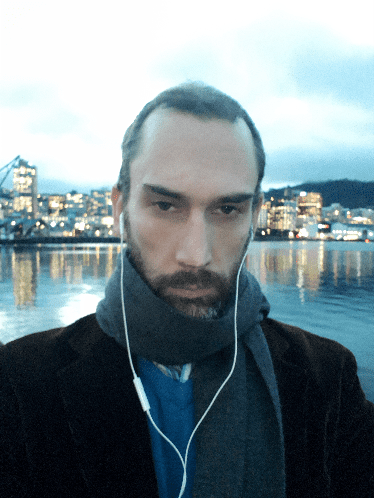 Clinical Psychologist - ACC registered
Dean has been supporting people to manage and overcome their difficulties as a clinical psychologist for over 12 years. He is experienced in delivering psychological services for trauma, anxiety, depression, addiction, schizophrenia, loss and bereavement, interpersonal problems, and adjustment to change. 
Dean's approach is grounded in evidence-based practice and integrates Cognitive Behavioural, Mentalization, Acceptance & Commitment Therapy, Mindfulness, and DBT approaches. Collaboration, transparency, openness, curiosity, empathy, and commitment are the main values that guide his work. 
In addition to his private clinical practice, Dean worked for 10 years for the Waikato DHB in areas of Forensics and Adult Mental Health.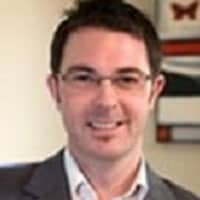 Clinical Psychologist - ACC registered
Matthew is a clinical psychologist and the director of Talkingpoint, a clinical psychology practice located in New Plymouth New Zealand.
Since 2009 Matthew has been involved in the assessment of mental injury arising from both physical accidents. He is an avid follower of research in these areas and is conducting his own research into how best to assess mental injury in a reliable, valid and consistent manner.
Outside of work Matthew enjoys golf, running, gardening and the odd bit of DIY.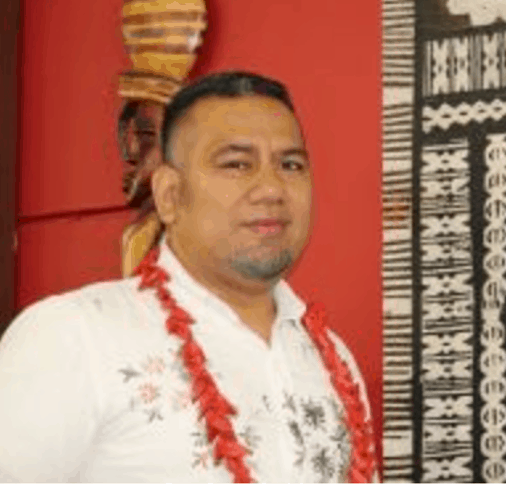 Clinical Psychologist - ACC registered
Dr Byron Seiuli is Samoan and has a private practice in Hamilton. Byron has worked in the trauma and recovery space since 2003 with a wide range of clients from different nationalities, gender, and background. He is an approved ACC Assessor to both Waikeria and Springhill Prisons.
Outside of work, Byron is married and has seven children and four grandchildren. He is passionate about his family and is involved with humanitarian efforts in NZ, the Pacific and other places of the world.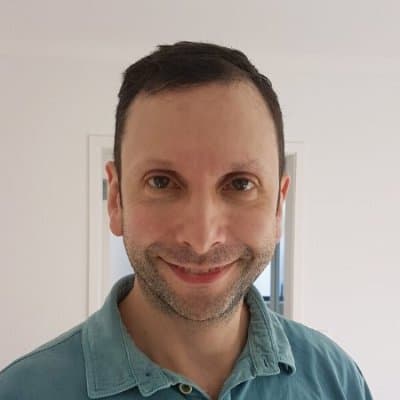 Clinical Psychologist - ACC registered
I am a senior registered clinical psychologist full member of the New Zealand College of Clinical Psychologists; researcher at the Personality Studies Laboratory (LEP/Psychology Institute/ at University of Sao Paulo, Brazil); clinical supervisor in long-term psychodynamic psychotherapy for trainees of the Royal Australian & New Zealand College of Psychiatrists and clinical psychologist at Henry Bennett Centre, Waikato District Health Board, as well as in private practice.
I am registered with ACC for assessment & treatment of sexual abuse (sensitive claim), psychological problems due to a physical injury, chronic pain and training for independence. 
Over 23 years as a psychologist, I have been supporting people to manage and overcome their difficulties and to fulfill their potentials and vocation in life. I am experienced in delivering psychological services for the following clinical issues: ptsd, anxiety, depression, bipolar, schizophrenia, autism, trauma, loss & bereavement, interpersonal problems, adjustment to change, life & professional coaching and family & couple difficulties.
My approach is grounded in evidence-based practice and integrates different streams of thoughts in Psychology in order to meet clients' needs and preferences. The Cognitive Behavioral, Psychodynamic, Acceptance & Commitment Therapy, Mindfulness, Systemic Therapy and EMDR models are among the ones I ground my clinical work. Collaborative practice with clients, transparency and commitment are the main values that guide my practice.
I look forward to hearing from you soon.
Warm Regards,
Luis Gustavo Vechi, PhD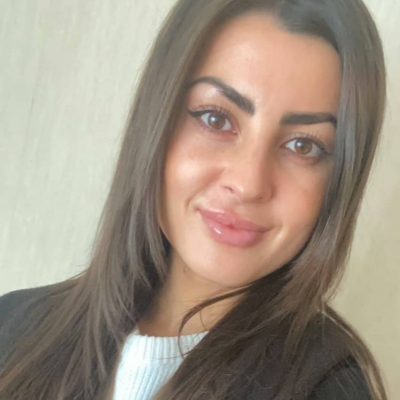 Clinical Psychologist - ACC registered
Kia ora, my name is Leah and I am a Registered Clinical Psychologist and a full member of the New Zealand College of Clinical Psychologists. I am of Māori/Pakeha descent and have been born and raised in the Waikato. I have a passion for helping and uplifting others through client-centered, evidence-based therapy approaches.
I have found it so rewarding to be a part of people's healing journey and love to see people make positive changes in their lives!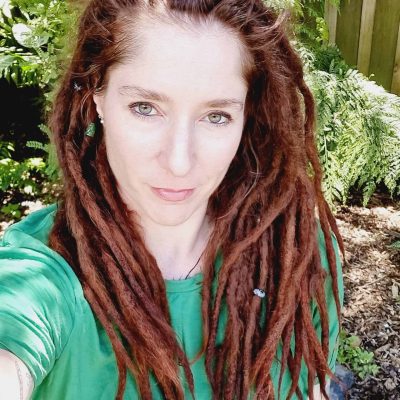 Clinical Psychologist - ACC registered
Kia ora, I'm Ann (she/her), a clinical psychologist of Pakeha descent from the Waikato/King Country area. Since graduating in 2017 I have worked with a range of adult clients in both the private and state sectors.
I mainly provide sensitive claims assessment services to support counsellors in their mahi, rather than offering ongoing treatment, and I am committed to ensuring that the process is as non-coercive and healing for the client as possible. There is a power in understanding that our struggle and suffering is rooted in our learning experiences, rather than our perceived flaws.  
I use a range of perspective and modalities in my work, I and am queer and kink friendly. I offer an open, gentle, and non-judgmental approach, should you wish to undertake your assessment with me. After all, "We're all mentally ill. We're all delusional. We're all junkies. It's just a matter of degree"
(Robina Curtin)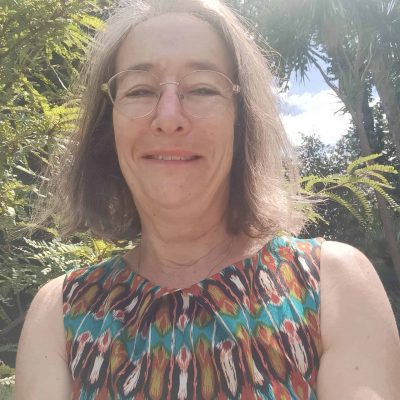 Clinical Psychologist - ACC registered
My name is Jo Thakker.
I worked at Waikato University training clinical psychologists for 15 years before going into private practice.  I also worked as a contractor for the Department of Corrections during that time, specialising in sexual offenders. 
My trauma-related work grew out of that, as many sexual offenders had also been sexually abused, but of course I was unable to treat them as I was mostly doing reports for the Parole Board. For the last 6 years I have worked for ACC doing special claims and I love the work.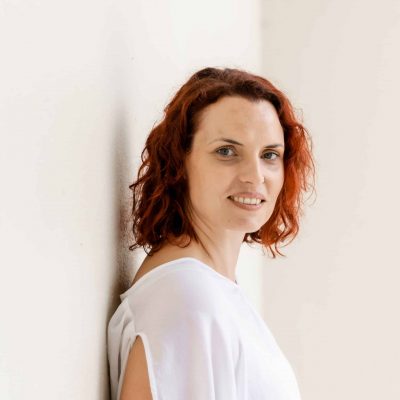 Clinical Psychologist - ACC registered
Hello and kia ora! My name is Amanda and I am a Registered Clinical Psychologist and ACC provider. Originally from England, I am a mum to three boys. I enjoy painting and drawing, and generally being out in Aotearoa/New Zealand's beauty. I work in Hamilton and have a small face to face private practice mainly focused on completing assessments for ACC and havening.
I am really mindful of the courage it takes to make change or to approach someone for support and as such, I always take a gentle approach in my mahi/work and strive to create a place of safety.
If you have any questions, please feel free to drop an email to: admin@waikatosurvivors.org.nz,  Tena rawa atu koe/thank you.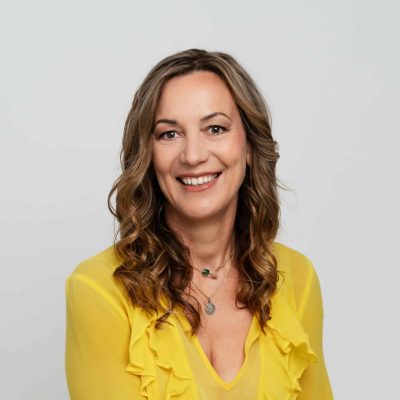 Clinical Psychologist - ACC registered
Tena koe. I have been a clinical psychologist for five years, walking alongside individuals on their healing journeys. It is a privilege to be witness to the vulnerability required for clients to make progress and I respect this without judgement. My life history is rich with experiences, and I feel this helps me to relate to others and provide guidance with an intuitive approach.
Childhood trauma affects us as adults. The way we react to stress, our relationships, the way we parent, and the way we see ourselves. I help you to unpack this, make sense of the senseless, and figure ways to manage the state of being human.
Social work service providers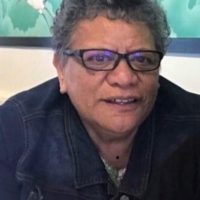 Social work service provider ACC registered
Ko wai au?   Ko Hoana Harris au.
If you ask me 'what is the greatest thing in the world?' I will reply 'It is people, it is people, it is people!'
I have worked in the social work sector for twenty plus years, both Statutory and Non-Government Organisations, and I have a passion for working alongside whanau/families and individuals, regardless of gender and culture.
Bachelor Applied Social Services (Social Work)
Social Work Registered
ACC Registered
ANZASW Member
Post Grad Dip (Bi-cultural Supervision)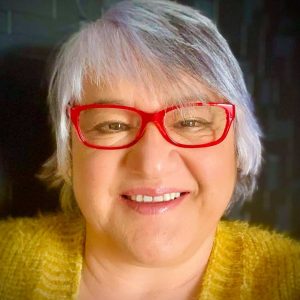 Lynda Dickson Social Worker– Located in Hamilton, able to travel if needed and have availability. I am passionate about being confident in my own judgement and decisions and calling things as it is.
My favourite quote – If opportunity doesn't knock, build a door!
Registered social worker with over 20 years' experience

5 yrs working ACC Sensitive Claims, Training for independence, Pain contract, Brain injury and recently working as part of the ACC Escalated Care Plan Pilot.
Previously worked as a Social Worker in Schools based in Tokoroa
Dip. Social Work, Dip. Child Protection, Professional Supervision trained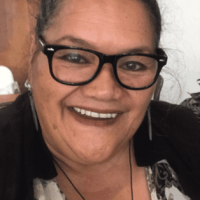 Social work service provider ACC registered
Ko Mataatua Te Waka
Ko Parenui  Te Maunga
Ko Motu Te Awa
Ko Te Whanau-A- Apanui  Te Iwi
Ko Dona Turiaki Taku ingoa
I am married with 3 children and 6 moko, whom I enjoy spending quality time with when I can. I have been working in a social work capacity for over 25 years, I am currently completing my Bachelor in Counselling part-time.
I have experience working with young and old in the areas of families facing challenges with health, welfare or education. Intellectual disabilities, TBI Rehab Services, (Severe conduct disorders), Mental Health.  Drug and alcohol, DV, and crisis intervention. I have a positive approach to life with a healthy sense of humour and an immense capacity to empathise and communicate with those I work alongside.
ACC Registered
Registered Social Worker
Bachelor Social Work
Diploma Counselling
Registered:  ANZASW, DAPAANZ, SWRB